Over the Christmas break, I thought I had seen a Northern Flicker flying around the yard. Then one day I was sure I had seen one on a perch by the feeders. I know they are considered a common bird but they are difficult to get good glass on…..until recently!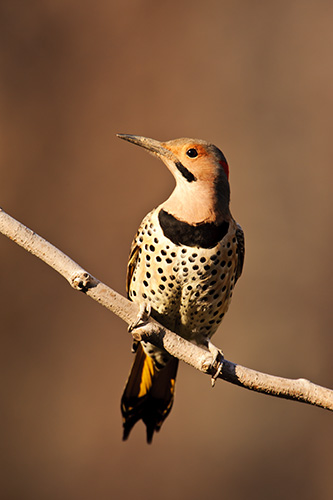 I wish I could blend these two images into one. If you look closely at the tail feathers for the bird facing right, you will see a yellow tint. The east coast variety of Northern Flicker is called yellow shaft due to the yellow feathers. The eastern version also has a red crescent on its nape, which the west coast version does not.
Which of the 2 images do you like best?
Images captured with Nikon D700, 600mm f/4 w/TC-e17 II on Lexar Digital Film