I have heard a lot of things about the Connecticut Audubon Society
Coastal Center at Milford Point and decided to check it out. I decided to visit the center on the day it was closed, Monday, so that I could make my way around without a lot of traffic. I found the center to be a great place, one I plan to visit many times this fall. It is equipped with a three level viewing turret that brings the observer up to roof height of the center.
I've been told that the salt water marsh area is a major migratory stop for over 300 species of birds and that fall and spring are the best bird viewing times from this location.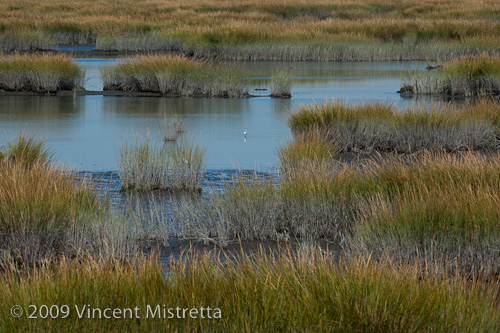 I had planned on practicing my panning while at the center. I had one problem, I don't have a 600mm lens! As you can see from the image below, the best angle to photograph flying birds is from the top of the observation deck. This picture was taken from the ground and as you can see, the houses on the other side of the salt marsh create a bit of distraction.

The center even had a nice array of bugs to photograph. All in all I will be back to this location soon.