9/30/23 | Kodiak National Wildlife Refuge, Kodiak Alaska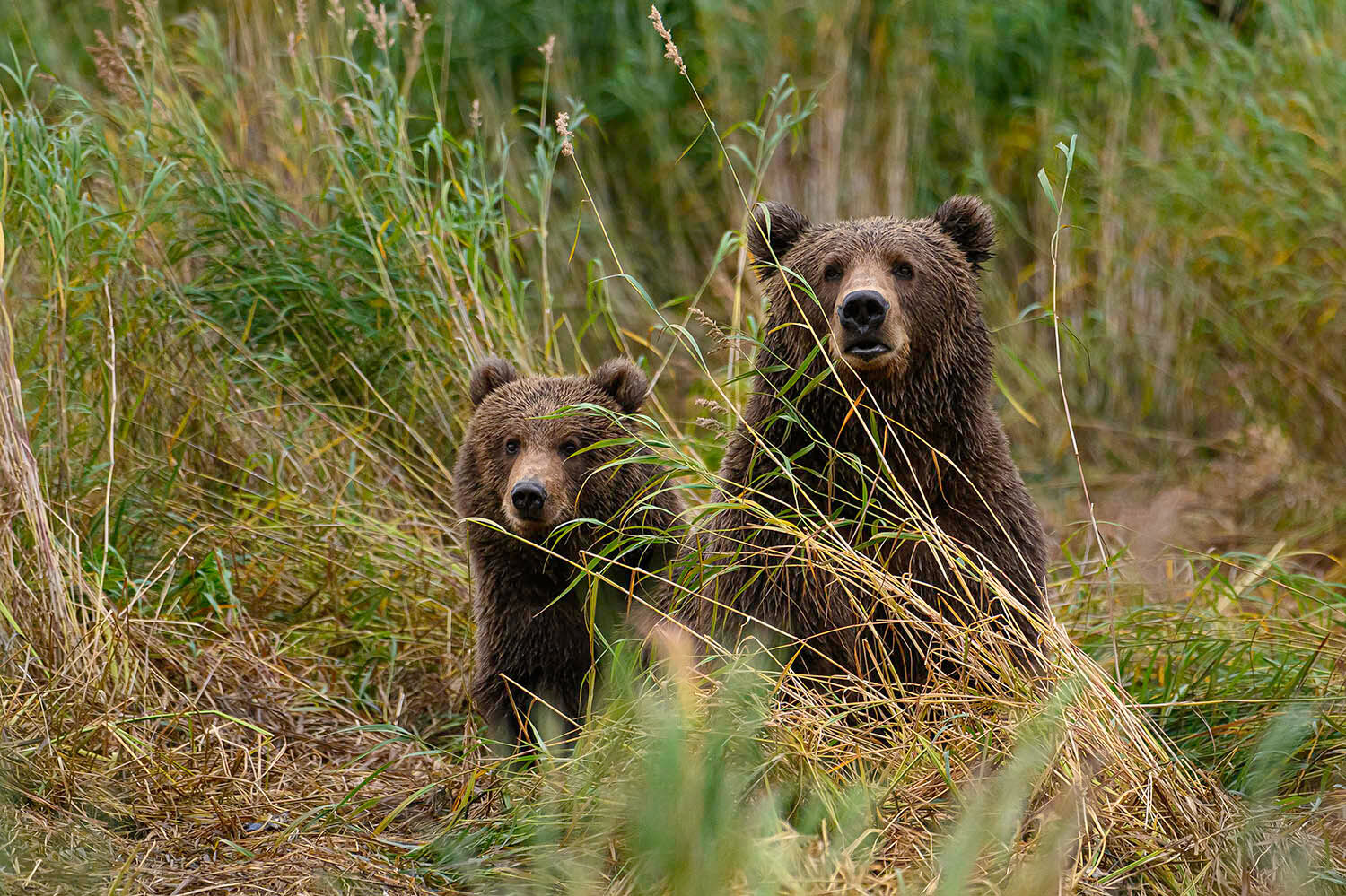 On a recent trip to Kodiak Alaska our subjects were Kodiak Brown Bears. We spent 4 full days with the Bears and the photographic opportunities were as plentiful as the Salmon! The bear's winter coats started to appear and the Silver and Pink Salmon were abundant.
Our guides had us in the perfect spot everyday to take advantage of every photographic opportunity.In this example we were able to peak our heads over a fallen tree to see this Cow looking at us as she made her way to the river. Much to our surprised a cub popped out behind her! It was a welcome surprise and unfortunately one that ended all too soon.
Image created with Nikon Z9 and Nikon Z400 f4.5 with Z 1.4x tc
Posted in
Travel
,
Wildlife
and tagged
image
,
Kodiak
,
brown bear
,
rorher bear camp
,
salmon run
,
photograph
,
wildlife
,
photography
,
nature
,
Alaska
,
Uganik
.