No I don't mean my wife, not that kind of dear. I was walking out by the beach yesterday morning and saw a pair of antlers sticking up out of the sea grass. As I moved closer the little fellow (I thought) picked up his head.


As I tried to move closer, the big fellow moved to the other end of the dune and thats when I realized just how big he really was.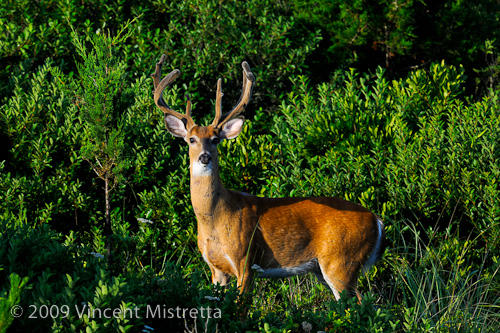 I really thought this guy was much smaller than he turned out to be because of the fact that just his rack was visible from the sea grass. As I got closer, I still couldn't believe how much antler was coming out from the grass. Just to the left of the picture, maybe 10 feet away, is the ocean. Not a typical place to find a deer.
Photos taken with Nikon D3X, 200-400 VR w/TC-17e on Lexar UDMA digital film.