I had planned to stay at St. Mary Lake for an additional day and a half to practice what we had learned during base camp. Having some free time to decompress and practice what Moose and Jake taught us was actually more beneficial than I thought it would be.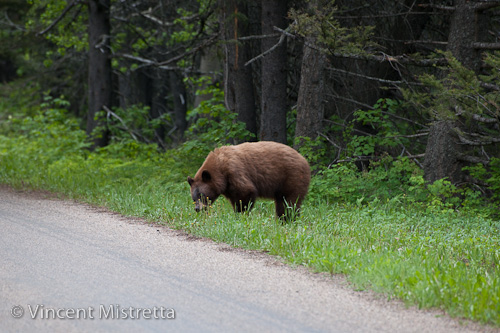 One of the themes Moose was harping on me all week was not to take too many "head shots" and to think about how to present the animals in their environment when communicating with your viewers. I tried to practice this much of the day.
But the highlight of the day for me came right at sundown when out of the corner of my eye I spotted a Coyote targeting a meal. After working the spot I was able to get this shot when he came out of the brush!