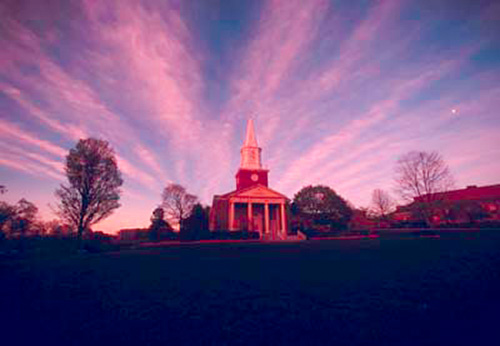 It was wonderful seeing so many old friends at our 25th Reunion this summer. Even though I did not have the opportunity to spend time with everyone I wanted to catch up with, many memories were turned up just by seeing some members of our class from afar! For Lee Ann and I the weekend was extra special because our oldest, now a senior at Bucknell, was performing with the Bison Chips during the weekend and my youngest sister Paula, was also celebrating her 20th reunion. It was truly a family experience.
However, I have to admit that I attended reunion with a heavy heart. A few weeks before reunion, I learned of the passing of Professor Michael Moohr (President Bravman's note on Michael's passing).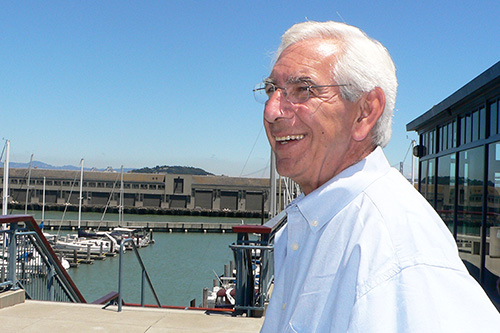 Michael was a very special person to me. I think all of us go through life having encountered people who profoundly influence our development. Michael was one of those people for me. I know he was for hundreds of others.
So I'm sure a few of you are asking why I am writing this and why I am doing so in such a public forum? I, with a few other alums, have established a Memorial Scholarship in Michael's name (Link to introductory letter here). The reason we did so is simple. It was the right thing to do, something Michael taught all of us by his example. Michael devoted 35 years of his life to educating, mentoring and nurturing Bucknell students. He was to many students much more than a professor or advisor. This holds true because he cared for the person first and the student second. By establishing this fund, we enable Bucknell to continue Michael's legacy. Since the University does not allow broad distribution of mail/email I am hoping to reach as many people as possible with this post.
But I also have good news! $75,000 is the threshold for establishing an endowed scholarship at Bucknell. We now have approximately $68,000 committed which is a huge achievement in such a short fund raising period, especially true during these challenging financial times. So I am asking for your help. We have 2 alums that are willing to contribute half the difference of $7,000 as a matching challenge so we are oh so close to reaching the $75,000 level. If donating to this scholarship is something you would like to do, I thank you. But More importantly, you can help the committee by forwarding this blogs link to anyone you believe might be interested in helping keep Michael's memory and spirit alive by contributing to the scholarship fund.
I thank you for taking the time to read this blog post. I can guaranty 2 things to each of you. First, we will establish this endowed scholarship! Second, Michael is looking down on all of us, touched by our willingness to memorialize what he did out of love.
You will find a quick link to Bucknell's donation portal with instructions below.
(Bucknell's Donation Portal)
Once you click the link above, select "Other" under the fund drop down.
Under designation enter "Michael Moohr Memorial"
Photos courtesy of Bucknell University