You may have noticed that I have been a poor blogger the last few weeks. The reason is I have been in Europe celebrating my parents 50th Wedding Anniversary.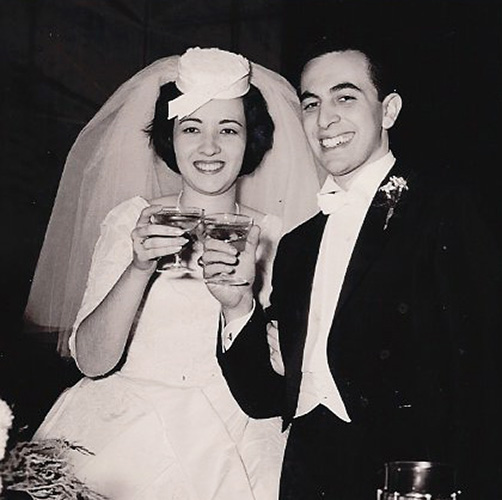 I have been incredibly blessed during my life. I have had the love and support of both of my parents and have watched them mature (ahem, get old) with grace and dignity…..together. They have reaped the rewards of the seeds they have sown. I also have a great wife and 3 beautiful, albeit mostly grown children (you can tell I don't like the mostly grown part) ;-). Our family, my folks, wife, children and my 2 sisters clans equate to 16 people. As most of you know, organizing 16 people to go to Europe is a Herculean task but with 1 1/2 years planning, we were able to make it happen.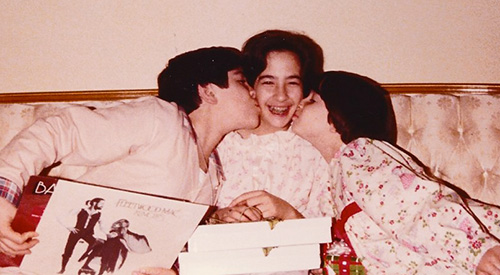 My father paid Paula and I $50 to kiss Margaret to make this picture :-). (Actually I am making that up to distract people from realizing I am holding a Barry Manilow album)!
One of the gifts we presented my parents while on our trip were 2 DVD's with all of their 8mm and Super 8mm films set to music. They truly enjoyed being able to watch their wedding day festivities with their children and grand children.
As I prepared for our trip, I decided to tie a photographic challenge into the mix for me. My challenge was to take only one body (Nikon D700) and one lens (the old, 24-120) and try to photograph images of famous places differently than others have done. I will share some of the results with you over the coming weeks. As you can imagine, I have about 75 GB of new images to process and review. My goal is to present my parents with a book of the images from this great trip as a remembrance of the 12 days we all spent together celebrating their never ending love.
Images captured with Nikon D700 and 24-120 VR I, on Lexar Digital Film