I love Florida. My wife has a hard time understanding my love affair with the Sunshine State but I just can't stop enjoying the wildlife and nature opportunities Florida offers.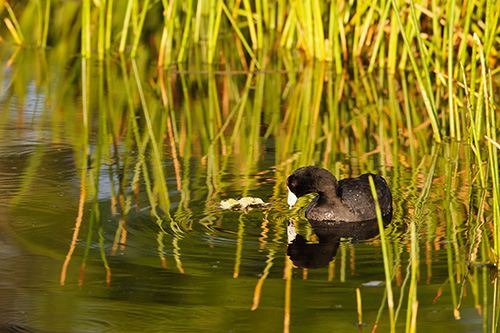 Thanks to many of you who answered my request for your favorite birding locations on the east coast of Florida, I had a wonderful 2 days of birding. One of my favorite locations was Wakodahatchee Wetlands. I will post a site report on this location shortly.
Wakodahatchee Wetlands certainly has made it to one of my favorite Florida birding locations. One of the species that was abundant at the wetlands was the American Coot.
This member of the rail family is often confused with a duck. Like many of the species at the wetlands, the Coots that I observed, were habituated to the goings on of the vast boardwalk which made them fairly easy to photograph and observe.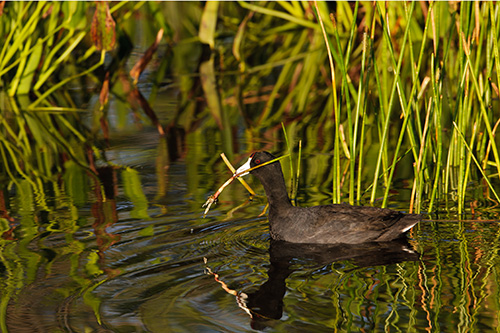 Images Captured with Nikon D3X, 600mm f/4 on Lexar Digital Film