I recently had the opportunity to photograph migrating birds along the Mexico – Texas border. It was a total luxury to be able to shake the covid quarantine blues and get out in nature again which I missed dearly.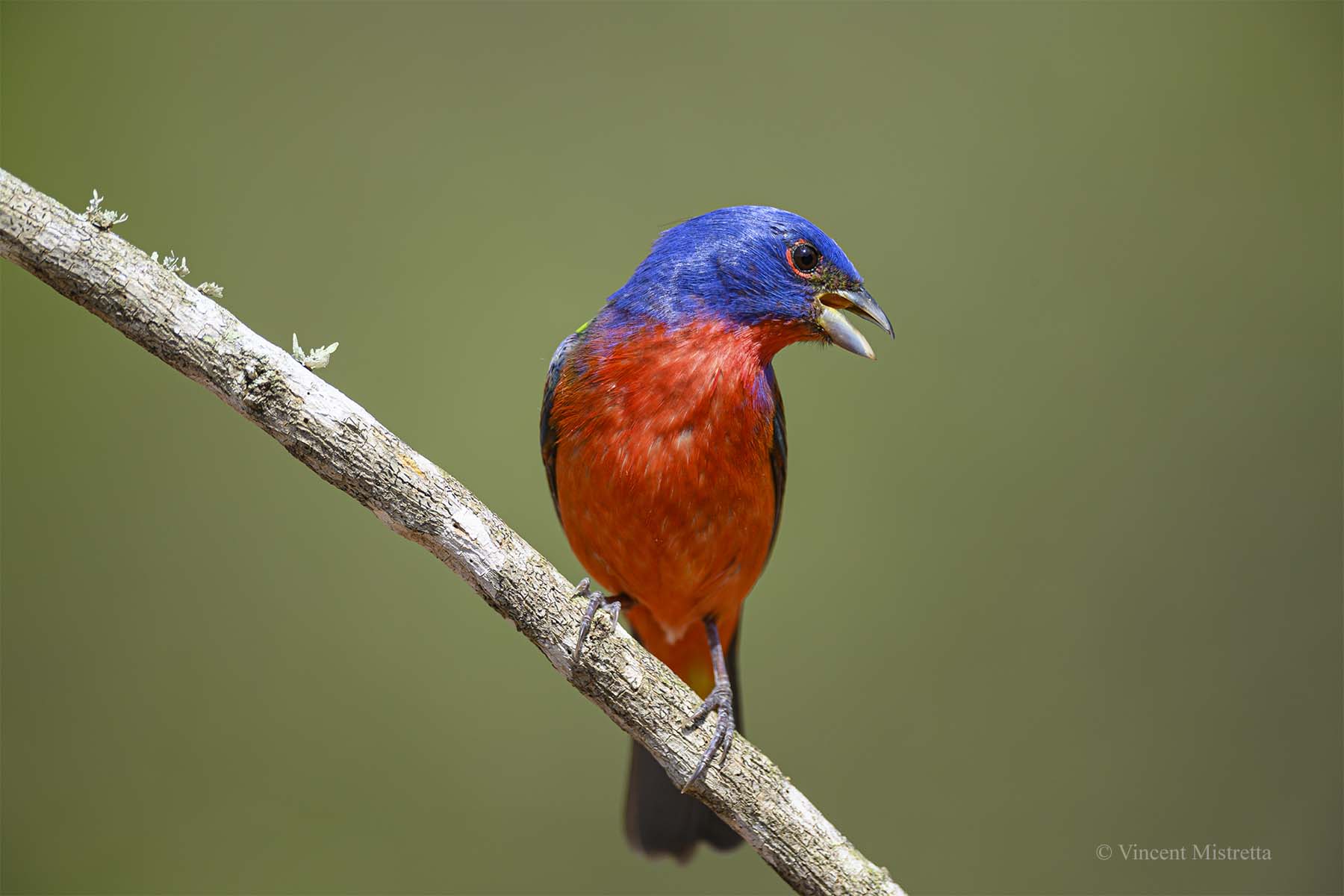 It seems fitting to post this on Memorial Day not only because the white color of the perch and the red and blue on the Painted Bunting remind me of the Stars and Stripes but because of my profound thankfulness of not only the men and women of the armed forces but the men and women of the medical community whose heroic efforts in fighting and controling covid 19 made this trip possible.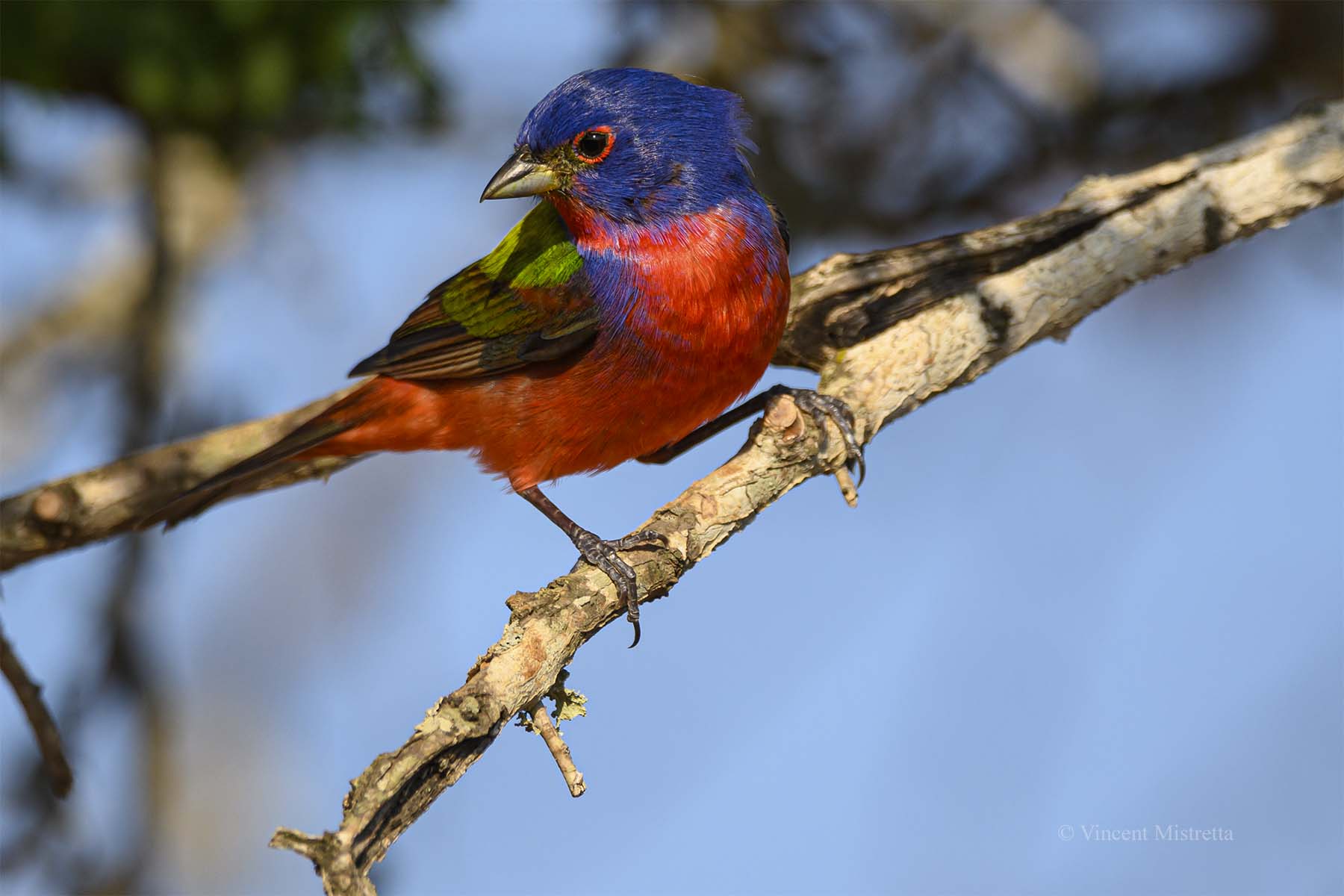 Sitting quiet in a blind for 4 hours where the temperature was over 100 degrees made consistent focusing a challenge! But with these birds as your reward it was totally worth it.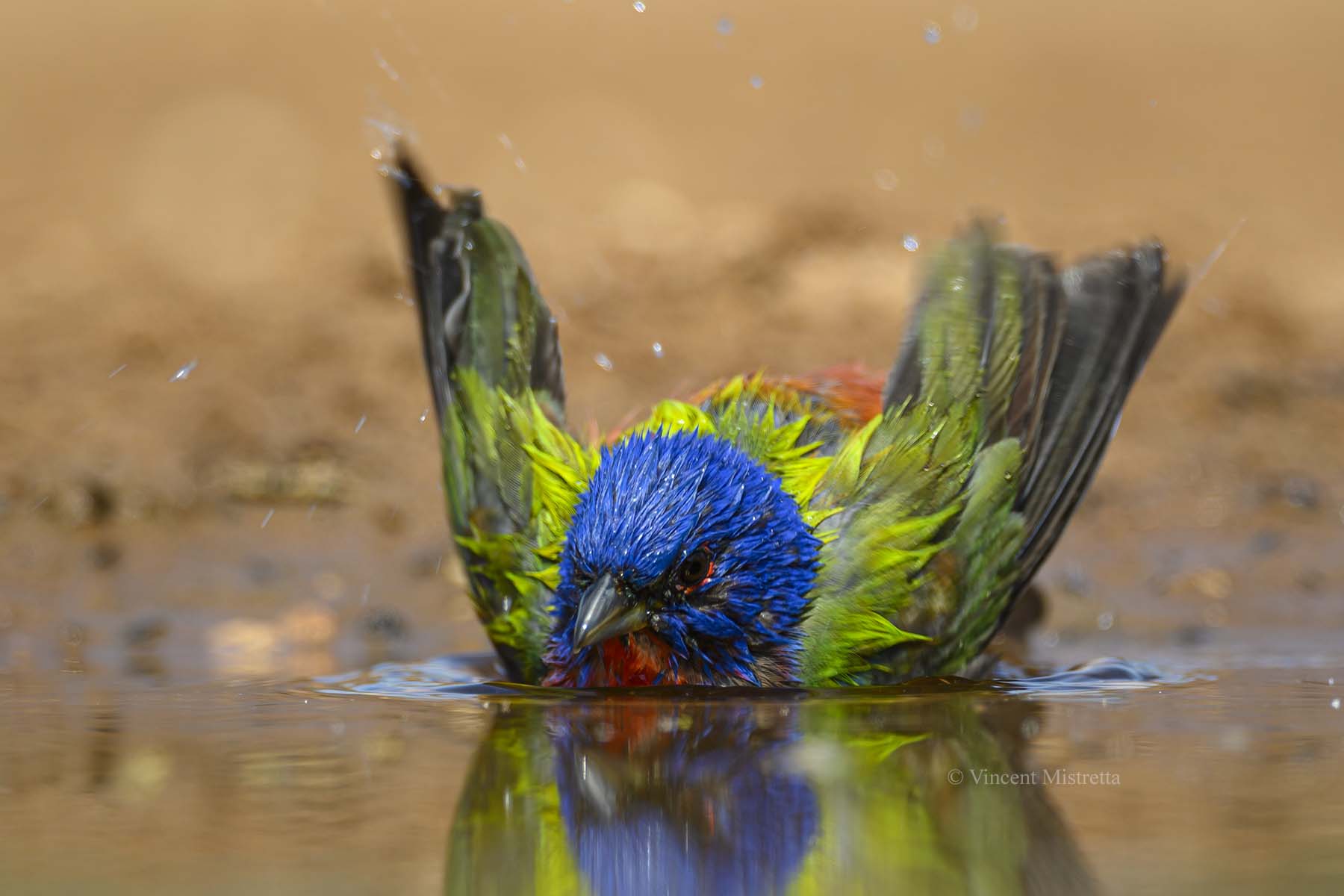 One of the most interesting behaviors to watch was the Painted Buntings bathing ritual. They would come into the pond and bathe twice before leaving with their mate.