One of the very first avian photographs I made was of a White Breasted Nuthatch. I look forward to the winter to try and photograph them because it is hard to get a lens on them when all the leaves are out, they are very skittish birds.
A real challenge for me is trying to better my images. Before I try to photograph a place or a subject I have already photographed, I look through the past images and try to figure out how I can be better than I was the last time. Things like, angles, time of day, background, focus, depth of field and composition are all elements of the photograph that I can clearly make better the second time around…..at least I try!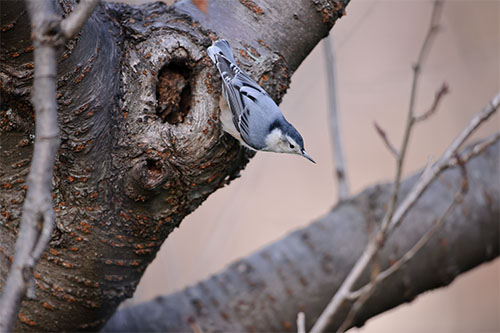 Neither one of these images will win any awards and thats ok. The important thing is that you go out and try. You never know when you might make that once in a lifetime image!