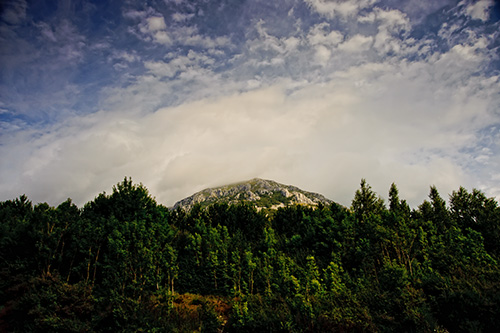 I know, I know. My blogging has been poor recently. As you read this I am off bringing my middle son to college. Between our 2 week trip to Europe, getting 2 boys ready for college, a job and oh yeah, Irene, it has been a mess around here.
One of our stops while traveling to Europe was Koper, Slovenia. On a drive from Koper to Ljubljana, Slovenia's Capital, we passed by the Nanos Mountains just after sunrise. What struck me about this image was the back lighting of the mountain with the dark forest in the foreground. It made me think of the mountain rising with the sun.
My only regret is that I was not there an hour earlier to get better light. It would have been killer on those clouds. Alas, the difficulty of traveling around Europe with 16 people!
Image captured with Nikon D700, 24-120 VR I on Lexar digital film.