Well, Irene has come and gone. The damage in this area was great. In fact, 8 days later and still not everyone has power. I had hoped to do some bird photography this weekend. Long holiday weekend at one of my favorite spots, the east end of Long Island. I was curious how well the Osprey nest that I frequent held up. My wife picked me up at the train station and after greeting each other I told her to drive past the nest. Unfortunately, this is what I found.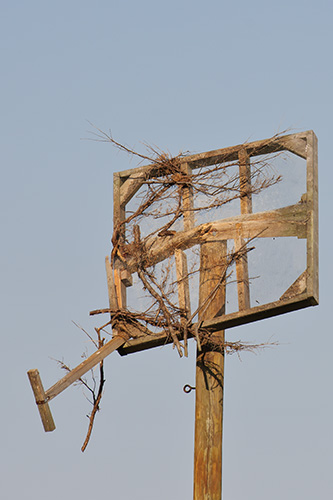 All nesting material was piled up under the platform. I used my long glass to make sure none of the Osprey were in the rubble but I couldn't see well as this pole is protected in a tidal marsh. One can only hope.
I have spent a lot of time over the last 2 years at this nest, I hope the breeding pair will return in the spring. I did spend about an hour watching and listening to see if I could locate any of the nests 5 previous inhabitants but they were no where to be found. In fact, there were 3 breeding pairs and chicks in 3 different nests along Dune Rd this year and none of them had any sign of Osprey :-(.
Here are some of the pictures I have taken from this nest.
And one of my all time favorite images……..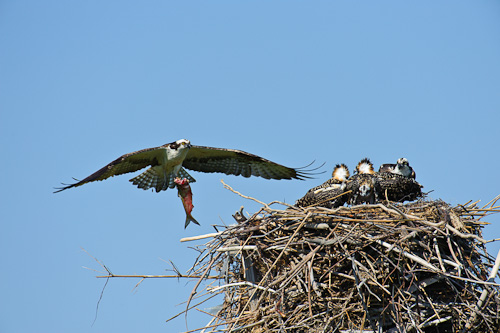 One positive thing came out of my disappointment in not getting to see the Osprey one last time this summer. I decided I need to keep better research notes. When I returned home and looked through the notes I had kept on the nest, I realized I did a poor job and needed to better document my birding experiences in the future. So now I am on the lookout for a good birding journal app for the iPad. Anyone know of a good one?