Wow! I was blown away by how many people commented on the last post on NYC Skyline HDR & Pano. So I decided to share this image which is attempt at an intentional blur I made.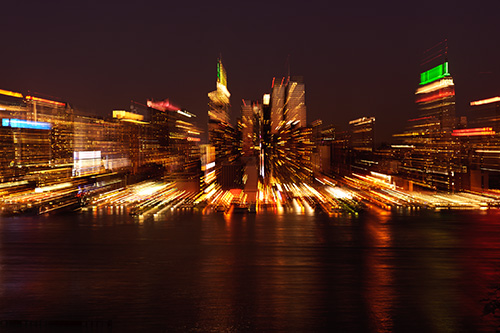 I tried several different patterns by moving the camera during the exposure. Below is an example of moving the camera in the shape of a crown, more silly than an artistic masterpiece :-).
Have a great weekend!