It never seems to fail that whenever I visit Pemaquid Point Lighthouse I come away with images I really like. I spent 5 days last week searching for fall color in Maine. Fall color has been somewhat limited this year due in part because of the extremely warm fall we have had here in New England. A cold snap is just what you need for the leaves to start turning colors. Since we had limited fall foliage to occupy our pixels, we decided to turn our attention to some of Maine's historic lighthouses. No mention of lighthouses would be complete without a trip to Pemaquid Point.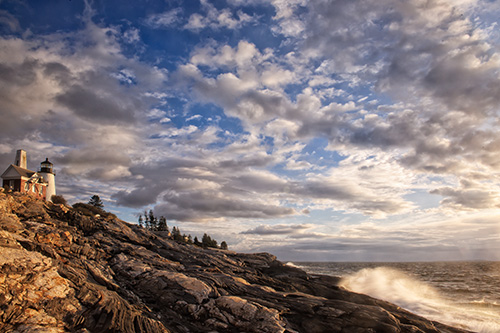 The above image was taken from below the lighthouse from almost in the water. I would like to caution anyone thinking of replicating this image to proceed with caution as this location is very dangerous. Especially true in the dark!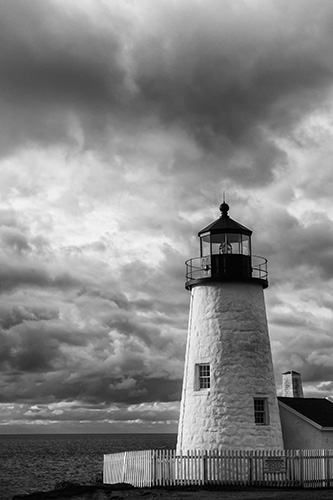 We were very fortunate to have stormy wet weather for the 5 days of our journey. Stormy weather can be a photographers best friend….at least sometimes ;-). It is amazing how the clouds here can add to the drama of the scene. They also act like a light box, changing the mood, color and texture of the light on a regular basis. Here are just 2 of my favorite images. I will post others as I have time to process them. I hope you enjoy them.
Images captured with Nikon D3x, 27-70 f2.8 (split grad ND, top image) on Lexar Digital Film