Its funny how we come to rely on specific things in our lives. I almost exclusively used Kodak film back in the days of, dare I say it, processing film in my parents basement bathroom! Ill never forget the first time my dad realized that part of "building a darkroom" meant I needed to paint the 1/2 window with black paint so no light could get in. 🙂 But for me that decision was easy. Kodak film had been consistent and reliable and I couldn't see why I would risk valuable memories and moments to anything else.
So when I switched to an all digital workflow around the turn of the century, ouch that makes me feel old, I tried 2 different memory card brands, or as I like to call them, digital film. In the end, the brand I decided on and have used exclusively now for 5 years are Lexar professional CD cards. The model I use currently are the new 600x Professional UDMA cards.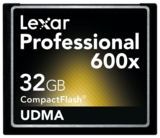 Knock on wood, I have never lost an image due to Lexar card failure. I always try to be very careful with my cards and only format the cards though my camera. There are a lot of different opinions as to the right way to format or "clean" a memory card but using my cameras has worked for me. As the saying goes, "If it ain't broke, don't fix it"!
When uploading images to my laptop on the road, I use the Lexar ExpressCard Compact Flash Reader pictured below.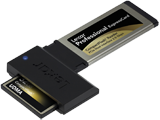 In the office, I have several Lexar Professional UDMA Firewire CF Readers (pictured below) stacked. The great thing about using Photo Mechanic as an ingest program is that it allows for multiple card downloading simultaneously. You can stack up to 4 of the below devices for super fast downloading.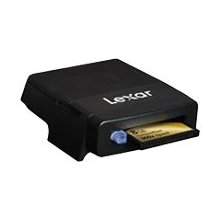 Memory cards are a critical part of your workflow and also a potential point of failure. Selecting a brand and understanding how to use their products is an essential part of your workflow. Lexar recently put together a great video of how they produce their products. Their factory and the factory of some of their suppliers is shown in the video. It is very impressive.
I hope you enjoy watching how technology helps make our lives better and the precision used in these products.
NOTE: I do not currently receive any free product or sponsorship from Lexar. Images curtoesy of Lexar and Amazon websites.