Its a known fact that Red Winged Blackbirds like to harass Osprey. This really isn't an issue for just Osprey but Raptors in general.
I have documented this several times at the Osprey nests I visit. As one would expect this behavior is more common when the Osprey and Red Winged Blackbirds are sharing nesting locations.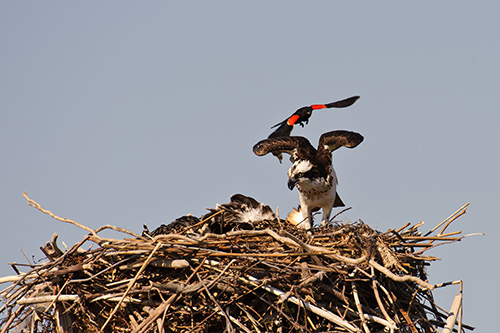 On a recent trip to one of the nests, I was able to capture this in flight pursuit.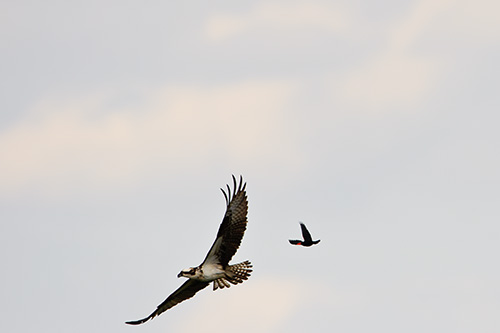 What interests me most about this behavior is it seems to be specific to a few of the Red Winged Blackbirds. There are times I visit these nests and the birds all seem to coexist without any interaction. There are other times when the Red Winged Blackbirds are relentless in their pursuit of the Osprey, so much so, that photographing and observing the Osprey's behavior (yes, observation is a major part of what I do when I go to photograph subjects) can be difficult.
Photos captured with D3x/D700 w/600mm f/4 on Lexar Digital Film