This is what the Black Capped Chickadees usually look like in my backyard. They are a fairly common species for me so I am a little curious as to why I never noticed them molting before.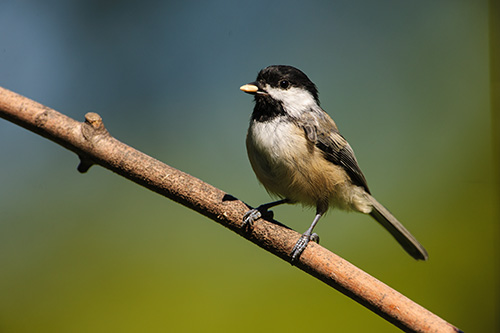 Below is an image made this past weekend. It was overcast so the birds colors do not pop the same way as in the image above. I can tell you from first hand information that a little sunshine wasn't going to help this little fella 🙂 He looked down right ratty. The only other thing I could think of is this was a juvenile but given how big he is, I ruled that out. Anyone have an opinion?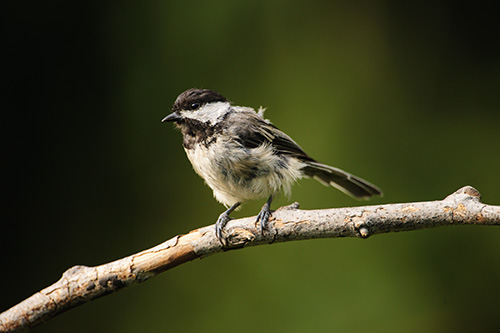 After checking several sources it appears that mid-August molts are common for Black Capped Chickadees.
Its funny how you can find something new even in something you thought was common and you have seen 1000 times before.
Images captured on Nikon D3x w/600mm f/4 and Tc-14e on Lexar Digital FIlm.